Buy vs Lease near Edmonton, AB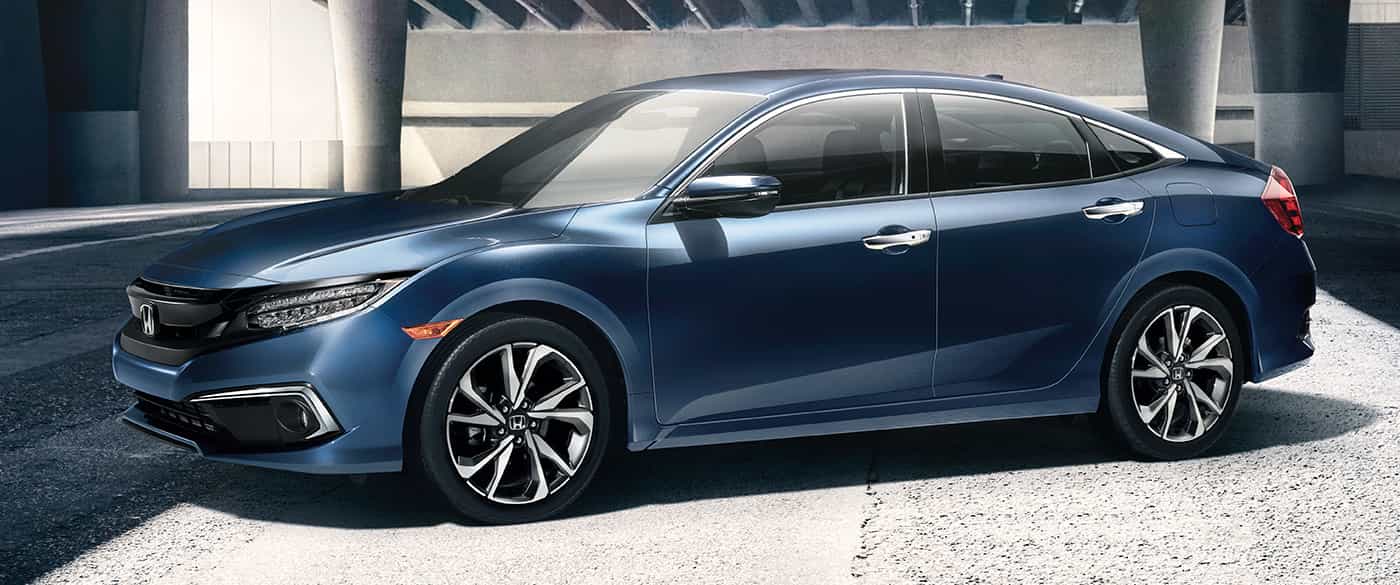 Finding a competitive contract for your dream automobile shouldn't have to be a task associated with multiple hurdles. That is why we at Sherwood Honda are here to lay your shopping woes to rest by showing you your options during this quick overview. Whether you are a seasoned financing and leasing veteran or this is your first time, we will guide you through the entire process. For more information, contact us at 780-423-2277!
How Do I Buy a Vehicle?
The most common path taken by prospective drivers is to pay off the full cost of the model that they are keen on. Otherwise known as financing, this avenue allows you to split up the price over a period of time that ranges between four and seven years. In that window, you will be making small monthly contributions instead of giving us the total sum upfront. This is perfect for drivers that want to see a return on their investment, because once the contract comes to a close, you will achieve full ownership. If you want to get a better idea of what you can afford, we suggest using the Payment Calculator to determine your buying power and monthly rate. Then, you can receive your green light when you follow the three easy steps within the Get Pre-Approved form.
Leasing 101
If you are constantly becoming bored with your model and want to find a way to experience the latest automotive advancements sooner, then leasing will be right up your alley. That is because this route of automotive acquisition is synonymous with borrowing. This means that you will be able to take home your vehicle of choice for two to four years, which makes this path the perfect trial period. The best part about taking this option over buying is that you will have a low down payment, if any, and your monthly rate will reflect the depreciation of the vehicle rather than the full cost. Then, once your terms end, you will be able to take advantage of our lease end options. These include upgrading to the latest iteration or a completely different model, paying for the remaining value, or handing in the keys and walking away. Stop by our Finance Department to get started!
Inventory
We make starting your search for the right driving option a breeze. All that you have to do to get the ball rolling is scroll to the top of your screen and select the New dropdown to reveal everything that we have in stock. If you are looking to buy, you will also have our pre-owned driving options at your disposal, so be sure to check those out too for some great deals. If you haven't decided on a new Honda yet, simply click on the All New link to be promptly sent to a screen where you can scroll around at your own pace. If you require a vehicle that is perfect for the entire family, consider the Odyssey or Pilot. Are premier performance specs at the top of your list of must-haves? You can't go wrong with the Civic or Accord Hybrid!
Have you decided whether to buy vs lease near Edmonton, AB? If so, make your way down to Sherwood Honda today during our accommodating business hours.

Sales Hours
877-972-2277
| | |
| --- | --- |
| Monday | 9:00 am - 8:00 pm |
| Tuesday | 9:00 am - 8:00 pm |
| Wednesday | 9:00 am - 8:00 pm |
| Thursday | 9:00 am - 8:00 pm |
| Friday | 9:00 am - 6:00 pm |
| Saturday | 9:00 am - 6:00 pm |
| Sunday | 11:00 am - 4:00 pm |
Testimonials
Customer Testimonial
7-5-2018
Customer Testimonial
6-13-2018
Splendid Experience
6-6-2018
Customer Testimonial
5-19-2018
Customer Testimonial
5-19-2018
Great Customer Service
3-10-2018
Wonderful experience
10-3-2016
Friendly service, professionally executed with a smile
10-3-2016
Great experience
10-4-2016
Wonderful Service
6-4-2016
SERVICE VISIT
6-3-2016
Excellent Sales Staff
12-31-2015
Sincere and knowledgeable sales staff
7-31-2015
Best used car experience
7-31-2015
Great Service and Experience
12-3-2014
ABSOLUTELY AWSOME CUSTOMER SERVICE
10-19-2014
Superb experience
7-25-2014
Love Sherwood :)
5-6-2014
Had a great experience with everyone at Sherwood Honda....
2-9-2011
Read More